FPCO Group's collective strength
Increase our corporate value and competitiveness using the group's collective strength
FPCO not only works to make business operations more efficient by organically linking each group company, but also aims for dynamic growth strategies by increasing collective strength and promoting mobile management.
In manufacturing and distribution departments, we are working on speeding up management and improving productivity by proceeding with splitting off parts into separate subsidiaries.
We are also cultivating subsidiaries full of originality that are slowly but surely expanding into new markets.
Based on this group management strategy, FPCO's goal is to create a system that provides better products and better services to our customers more effectively.

FPCO
FP Group

Nishinihon PET Bottle Recycle Co., Ltd.
FPCO ALRight Co. Ltd.
Nishinihon PET-Bottle recycle Co., Ltd.
14 manufacturing companies

FP Logistics Corporation
I-Logic Co., Ltd.

FP Trading Co., Ltd.
FP Chupa Corporation
FPCO Dia Foods Co., Ltd.
FPCO International Package Co. Ltd.
FPCO Miyako Himo Co.
FPCO Ishida Co., Ltd.
FPCO Ueda Co.

FPCO Ducks Co.
FPCO Ai Pack Co.
We reliably deliver the packing materials and consumables required by our customers.
As well as the products we manufacture ourselves, FPCO Group also procures and sells packing materials and consumables such as shopping bags and plastic bags, wraps, and chopsticks.
FP Trading Co., Ltd. handles more than 100,000 types of packing materials and consumables obtained from as many as 600 suppliers. The specifications of each individual item are managed in our independent database so we can propose the optimal product for the requirements of our customers.
Furthermore, we can utilize the group's distribution network and the small lot distribution centers operated by I-Logic Co., Ltd to deliver the packing materials and consumables required by our customers in small lots in a planned manner.
Also, by employing our state of the art distribution system, we can pack our own products together with supplied products for effective packing. We are also working to improve customer satisfaction with regard to delivery and receipt of shipments.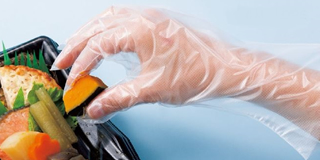 Mail order sales business for food containers, packing materials, and kitchen products
FP Trading Co., Ltd. developed the "Modern Pack" business, which sells food containers, packing materials, and kitchen goods. Also conducting mail order and online sales via sales catalogs and the internet.
Their internet site provides a "when required where required" delivery service for users such as restaurants.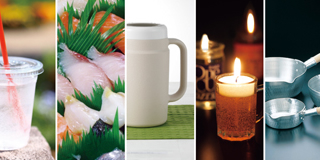 Picking service
FPCO Group is carrying out picking and delivery of specified units of a particular product rather than just shipping units of cases of a particular product. This makes it possible to pack and deliver a wide range of food containers, packing materials, and consumables to individual shops and departments. We pick and deliver small lots optimal for the needs of our customers, which helps them with rationalizing their total distribution costs from product procurement through to inventory management.

Furthermore, we are working to realize operation that particularly emphasizes distribution accuracy and quality, and to improve distribution services through reduced distribution errors, and thorough hygiene management.