Products capable of capturing needs
Product development that meets market changes and customer needs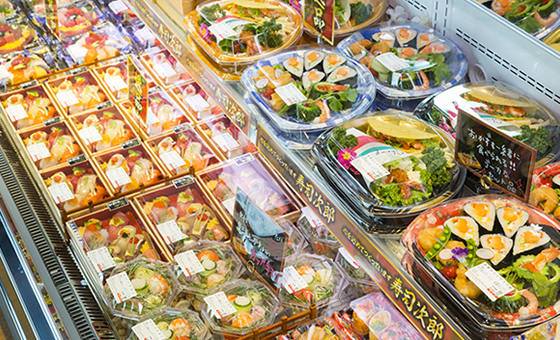 To support food diversification and quickly capture market changes and customer needs, FP Corporation promotes trend creating product development that pursues "environment, security, safety, and health" based on the management philosophy "customer first".
Many uses and functions are now demanded of food containers. In the past, food containers used as a tool for dividing and carrying ingredients from selling places to the home were predominantly white in color.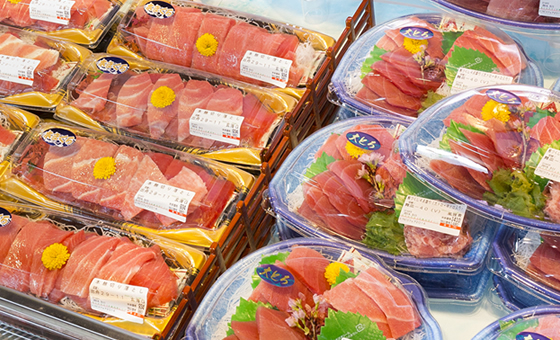 FP Corporation made food containers more fashionable by manufacturing and selling the first ones with different colors and patterns in Japan.
These days, designs and functions have evolved so that food containers are not only used to decorate foods in fridge cases at supermarkets but also to function as serving dishes for decorating the dining table.
Furthermore, progress with food containers is also contributing in light of the rapid spread of the culinary culture of "HMR" (home meal replacement) where pre-cooked food is eaten in the home.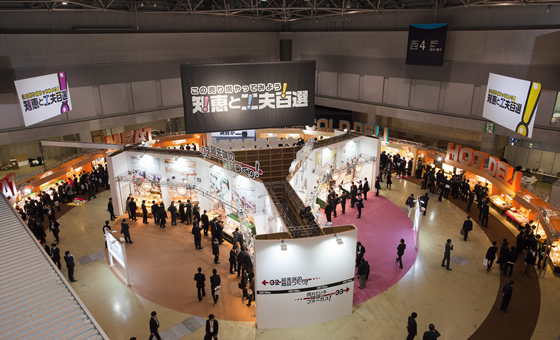 To promote this kind of product development, at FP Corporation we continue to install and update our state of the art facilities and work on comprehensive technological innovations such as weight reduction, and development of new functions and materials.

Going forward, we will increase the development speed of new products that meet customer needs, such as high quality products with added value and low cost products that maintain quality and function, to contribute to the development of Japan's dietary life and culinary culture.
Big role of disposable food containers
Reduce disposal of food = Reduce "what a waste"
A big role of food containers is to protect food. By using foamed polystyrene trays and various food containers, freshness can be maintained for longer and disposal loss due to degradation can be reduced. Food containers are very helpful for reducing "What a waste!" due to discarding food.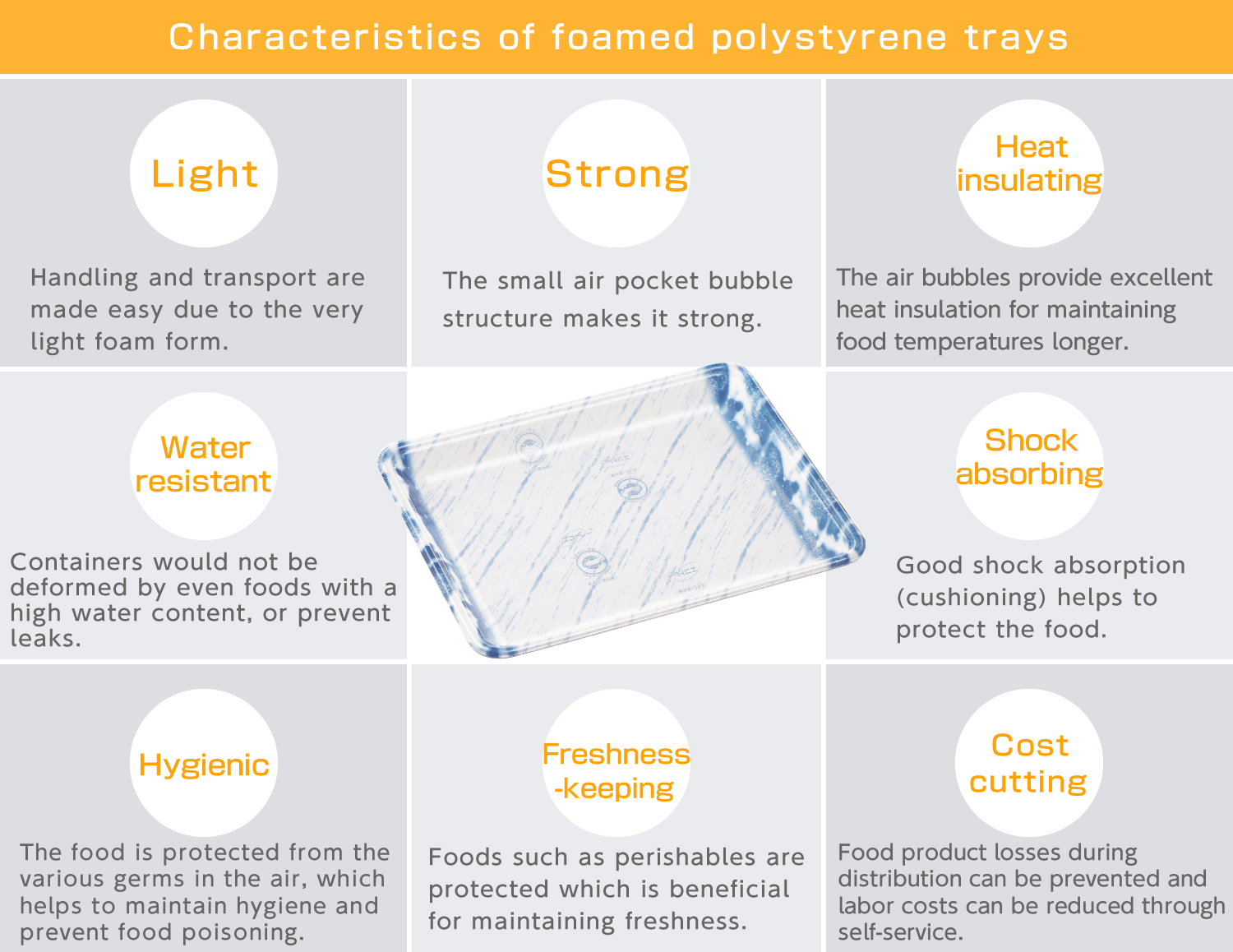 Reasons why foamed polystyrene trays are environmentally friendly
The main raw material is air.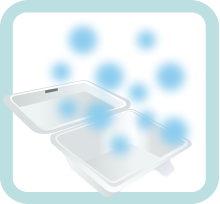 Foamed polystyrene trays are made of 5% to 10% polystyrene resin and 90% to 95% air. The raw material for polystyrene resin is oil, but very little is used and the amount of oil used in manufacturing foamed polystyrene trays is only about 0.04% of the total amount of oil used. In other words, it may be said that foamed polystyrene trays are made using less resources than any other type of container made from oil.
Recyclable using a small amount of energy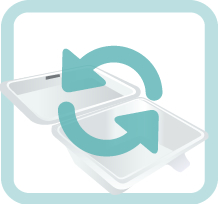 Of all the different types of plastic, foamed polystyrene trays are easy to separate out. Foamed polystyrene trays are also made of a single material, and this makes material recyclable because products can be returned to the raw ingredient state and reused as a raw material. Material recycling allows precious resources to be repeatedly recycled thus reducing the burden on the environment. Other major merits are that little energy is required for recycling and no toxic substances are emitted. Foamed polystyrene trays are very environmentally friendly.
No use of Freon gas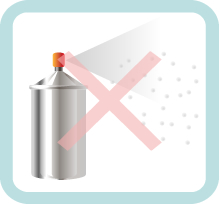 Freon gas as used in manufactured products and manufacturing processes is a greenhouse gas which causes depletion of the ozone layer.
FP Corporation stopped using Freon gas in December 1987 before national regulations were implemented, making us one of the first in the industry to do so.
Weight reduction through high foaming double-sided vacuum thermoforming and thinner walls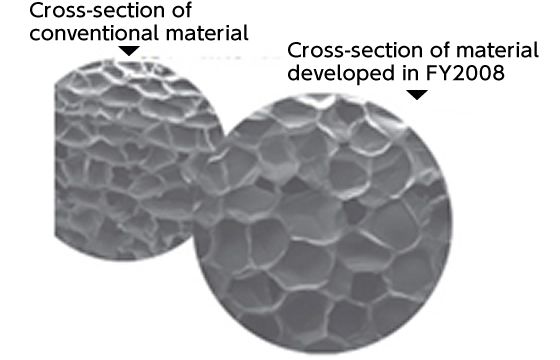 Thinner, lighter, and stronger, are constant underlying themes in product development at FP Corporation.
In recent years, we have increased the expansion rate of foamed polystyrene trays which has enabled the development of lighter products with the same capacity. To realize this, a lot of ingenuity has gone into mold tools and forming technologies.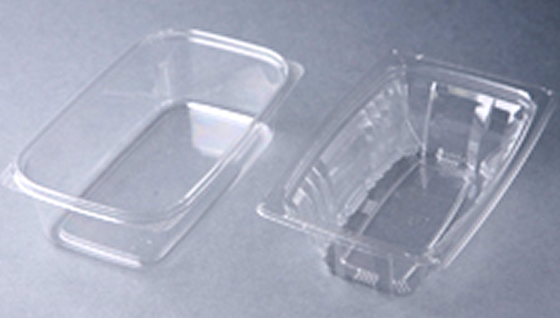 In addition, we are switching to thinner materials for non-foaming products such as transparent containers. However, their strength is reduced if they are just made thinner.
Therefore, ribs are molded into product surfaces so that strength is maintained.
Acquired ISO9001 certification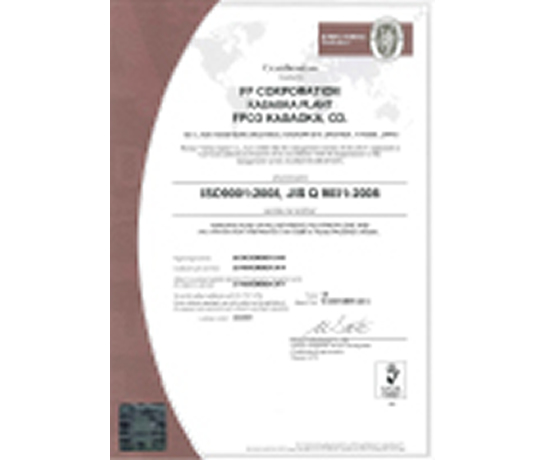 For the purpose of delivering products to our customers and consumers which they can feel secure about using, Kasaoka Plant, Kanto Shimodate Plant, and Kinki Kameoka Plant have acquired certification in accordance with ISO 9001, the international standard for quality management systems.
This has resulted in such benefits as the clarification of responsibility and authority within the factory, the standardization of duties, improved education and training content, improved manufacturing technology, and improved employee motivation. Furthermore, besides manufacturing products that our customers can feel secure about using, there is also the added benefit that increased efficiency reduces the load on the environment.

ISO 9001 standard certification certificate
Accrediting body:UKAS
Certifying body:Bureau Veritas Japan Co., Ltd.