Relations with Consumers
We actively take part in a variety of events in an effort to engage in direct communication with consumers.
Interacting with people who possess diverse stances and opinions is a valuable source of information as FP Corporation seeks to expand its CSR activities.
Community Engagement
Participation in Local Events
Regardless of whether FP Corporation maintains a site in the area, it actively takes part in 20 events such as environmentally themed exhibitions.
At these event venues, we are able to deepen communication with people we usually have no contact with.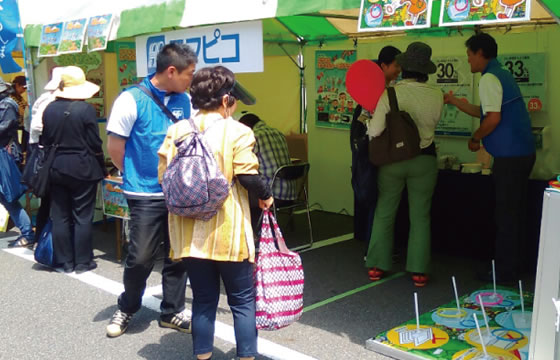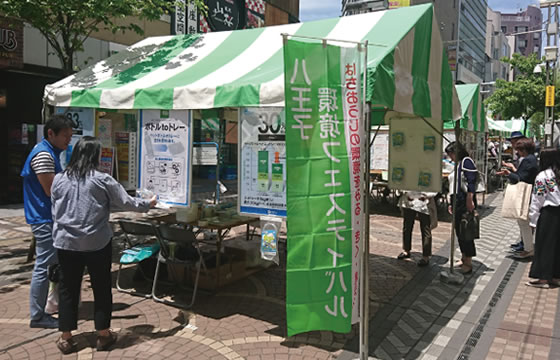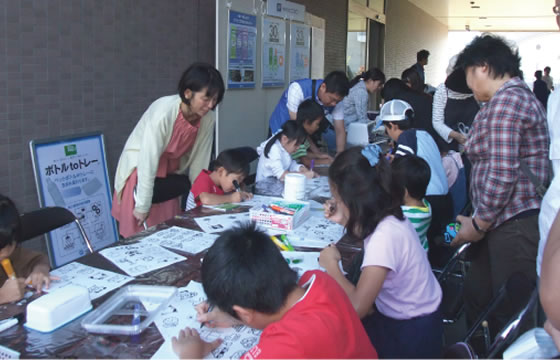 Environmental Preservation Activities in Conjunction with Customers
FP Corporation takes part in environment-themed events held in locations such as the store space of supermarkets.
With displays highlighting FP Corporation's unique ability to reduce CO2 emissions through the collection of used containers, we are able to present specific effects and real numbers showing how we implement recycling as a company, and call upon visitors to actively take part in recycling activities.
Activities in supermarket environments where FP Corporation's products are actually being used produces synergies.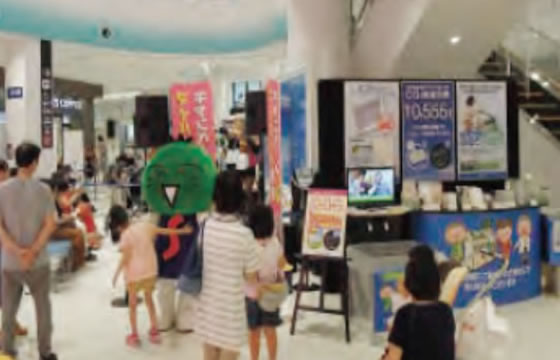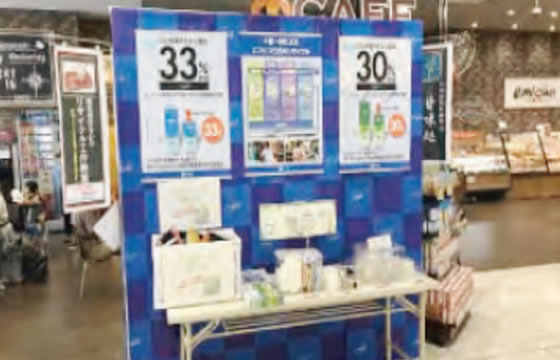 Ties with Local Communities
● Visiting Lectures
FP Corporation visits elementary schools all over the country to give lectures that provide a general overview of the environmental conservation and FPCO Method recycling.
● Acceptance of Student Internships and Workplace Experience
FP Corporation takes part in the Hiroshima Prefecture Monozukuri Internship Project for students studying science and engineering. It also participates in the Challenge Week Fukuyama program for junior high schoolchildren as a company that accepts students.
● Acceptance of Teachers for Training
FP Corporation accepts trainees under the program for long-term dispatch training at private companies run by the Hiroshima Prefectural Board of Education.
● Community investments
We invent in communities through donations and sponsorships focusing on fields and areas that are closely related to our business such as environment, recycling, employment of people with disabilities, and community promotion.
In JPY 1,000

FY Ended

March 2019

FY Ended

March 2020


FY Ended

March 2021

Donations(※1)

Others(※2)

18,880

5,868

8,145

4,194

31,077

401

Total

24,748

12,339

31,478
※1 Non-Profit Organization, etc.
※2 Floor hockey activity-related expenditures, etc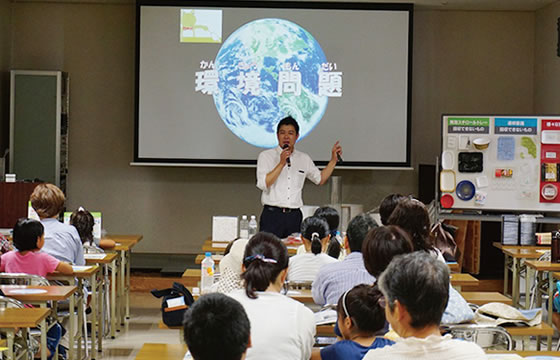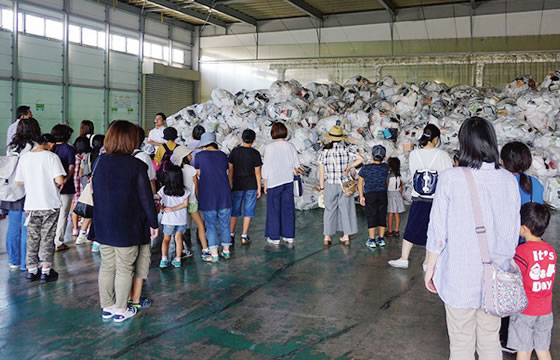 Consumer Issues
The FP Corporation Action Charter commits to "provide society with useful products, information and services," and in keeping with this, we have sought to deliver products and services that solve the issues facing society from a customer perspective.
Plastic Marine Litter
There is heightened worldwide interest in plastic waste from used plastic that has flowed from land into rivers and eventually out to sea.
While FP Corporation has pursued measures to prevent the leakage of resin pellets, it has recently joined an activity to make declarations aimed at solving the issue of plastic flotsam through an industry group, and is pursuing activities in coordination with the group.
Developing and Providing Products that Consider Reduced Food Losses
Even though Japan relies on imports for the majority of its food, each year we see a large volume of food loss, where still edible food is discarded.
To reduce food loss, the development of new container and packaging materials, and the utilization of container and packaging technologies such as innovative package structures play important roles.
The website of the Ministry of Agriculture, Forestry and Fisheries introduced the perspective of "reducing damage during transportation" as an example of high functionality in containers and packaging that developed from the original function of containers and packaging for "small portion items and maintaining their freshness."
FP Corporation will continue to develop products designed to reduce food losses.