PET Bottles Recycling
Deepening Recycling,Bottle to Tray ™
October 2017, FP Corporation's Kanto Eco PET Plant commenced operations in Yachiyo-machi, Yuki-gun, Ibaraki Prefecture.
What makes the Kanto Eco PET Plant revolutionary is how under one roof, we carry out the series of processes that involves recycling collected PET bottles into raw materials, producing material sheets, and using those sheets to produce Eco APET (FP Corporation's environmentally-friendly transparent containers).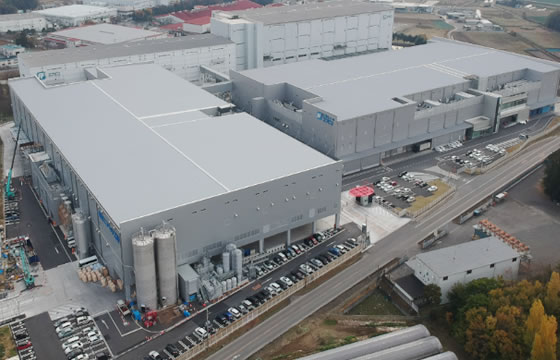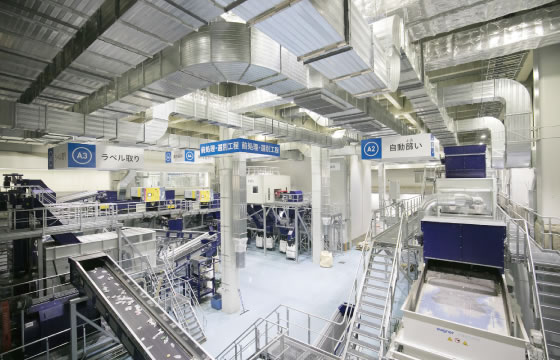 Each year the Kanto Eco PET Plant produces approximately 20,000 tons of PET material in the form of recycled pellets.FP Corporation also maintains PET recycling plants elsewhere and produces around 50,000 tons of recycled raw materials for PET production annually across the entire Group.
If even more recycled products can be produced efficiently from used containers instead of being disposed of, we can move closer to achieving a sustainable society.
FP Corporation hopes that completion of the Kanto Eco PET Plant will bring it a step closer to achieving that goal.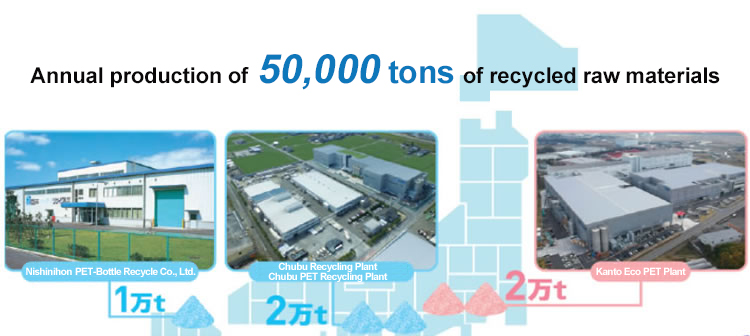 Recycling Process of Used PET Bottle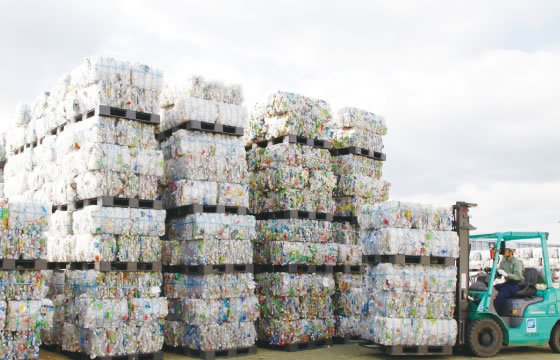 1.Delivery of used PET bottles
The PET bottles are brought in in compacted form.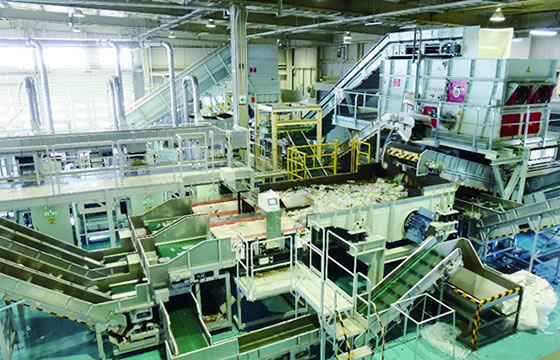 2.Pre-treatment process
The compacted PET bottles are taken apart and then broken into pieces after any foreign materials they contain have been sorted out.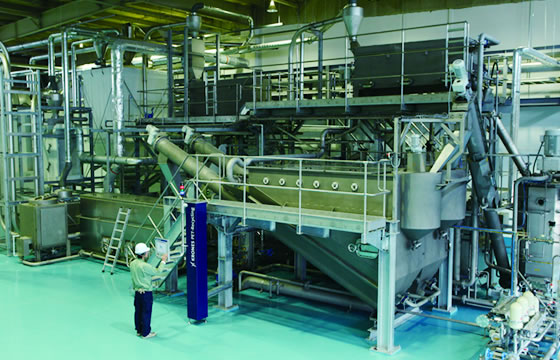 3.Cleaning process
Caps and labels are separated and the materials are washed in alkaline cleaning water to remove impurities.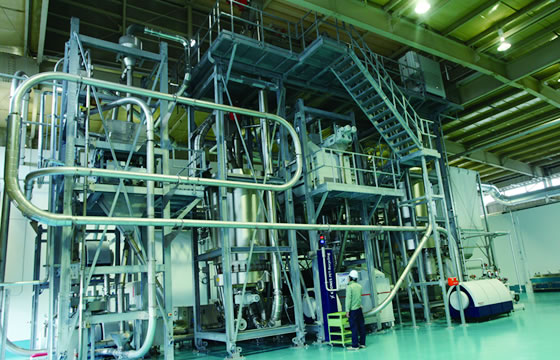 4.Pelletization process
The materials are sent through a reactor maintaining a high-temperature vacuum over an extended period to remove volatile compounds.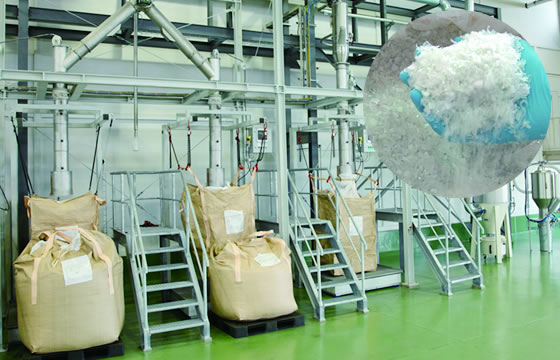 5.Completion of food container-grade pellets
Pellets of a grade sufficient for use in food containers are completed.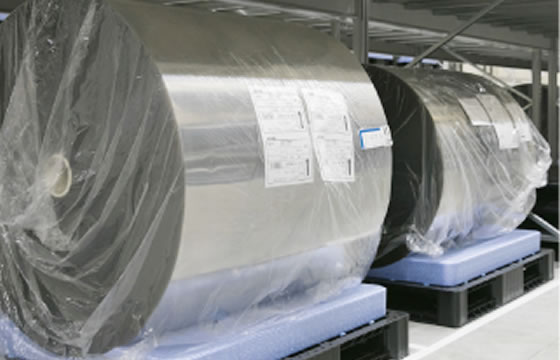 6.Sheeting process
Sheets that serve as the material for transparent containers are manufactured from the recycled pellets.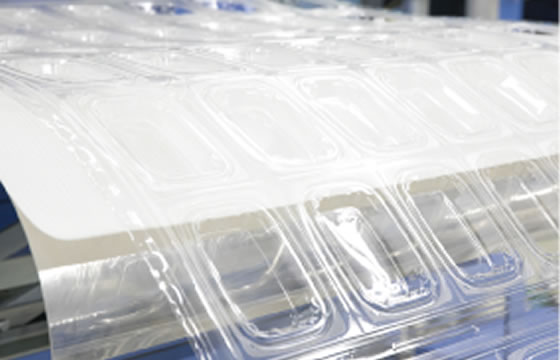 7.Molding and cutting process
Sheets molded into food containers are cut and finished into containers.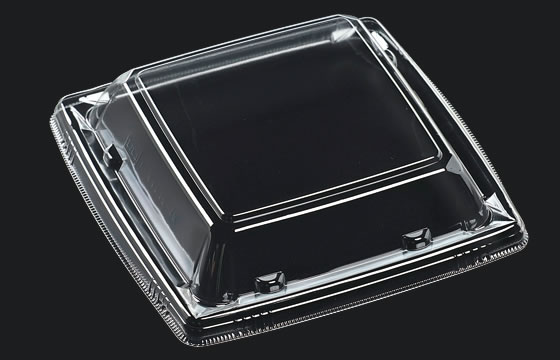 8.Eco APET
Eco APET, FP Corporation's original environmentally friendly transparent container.